Happy'S FAMILY PLAY WORLD,… WITH THE Walchhofer FAMILY
Child- & Family-Friendly Hotel
in Salzburger Land
Hi, Kids! Your winter holiday at 4-star Hotel Zauchensee Zentral is going to be a holiday filled with games, fun and adventure. A short underground walkway (ca. 25 meters) will bring you to Familienhotel Zauchenseehof, which is home to Happy's gigantic Family Play World on 4 floors with 1000 m² of play area. Here, your eyes will be beaming with joy, especially since you will have so many different play opportunities, including: a climbing and bouldering wall, a 3-story Softplay area, a separate Chill Zone for teens, table tennis, table hockey, table football, a big play ship for aspiring pirates, and so much more. Smiling down at you from the walls are our mascots Happy and Bobo, who will also share stories with you about their own travels to Fairytale Land and around the world.
Wow MOMENTS FOR ALL KIDS
Happy's Play World at the Zauchenseehof
Gigantic children's play area on four floors and over 1000 m²
Childcare 6 days a week, ages 1 and older
Family playrooms for parents and children: open daily from 8 AM until 9:30 PM
Climbing and bouldering wall
3-story Softplay facility
6 meters-long Iceberg Slide into a ball pit
Bobo's pirate ship
Crafting, painting and creativity area
Doll corner
Pedal cars
Kids' library, games collection
Snuggle corner
Toddler area, changing equipment
Chill Zone, table tennis, hockey and football
Kids' All-Inclusives
Free participation in childcare at the Happy Club for children ages 1 and up (6 days a week)
Breakfast buffet and children's menu in the evening
Children's wellness area with indoor pool, kids' sauna and steam bath
Upon request, we will be happy to provide baby monitors, cribs/cots, highchairs, electric water jugs, changing mats, toilet booster seats and children's bathrobes
ENTERTAINMENT FOR KIDS AGES 1 AND UP
Loving Childcare
Located on the 3rd floor is our Happy Club, where we provide loving age-appropriate childcare to youngsters ages one and up. 6 days a week, we offer a fun activity program – free for the little guests of Hotel Zauchensee Zentral. Our certified childcare staff look forward to meeting all of you
Sunday to Friday: 8:30 AM - 8 PM
Additional fee of € 5 for supervised midday childcare with lunch
LITTLE WATER BUGS, THIS IS FOR YOU!
Spacious wellness area for kids
Conquer the swimming pool like a little pirate, guard the moat of your castle like a valiant knight, slide like a penguin down the rainbow slide or, like a cute little marmot, enjoy a comfy nap on a cozy bed – the play opportunities in our children's wellness area are virtually limitless. Splash, swim, dive to your heart's content, laugh and be happy. The water in the swimming pool is nice and warm, while the fun motifs on the walls above the children's pool tell exciting stories. Whether you are with your parents, siblings or friends – you'll have more fun than you ever imagined possible! Then, grab your snuggly swim towel and make a beeline for the children's steam bath or the children's sauna (swimsuits required). So that you feel really comfortable, the temperatures have been adapted to your sensitive young skin. And best of all: You never have to leave the hotel, since a connecting walkway leads you straight to the children's wellness area at Hotel Zauchensee Zentral.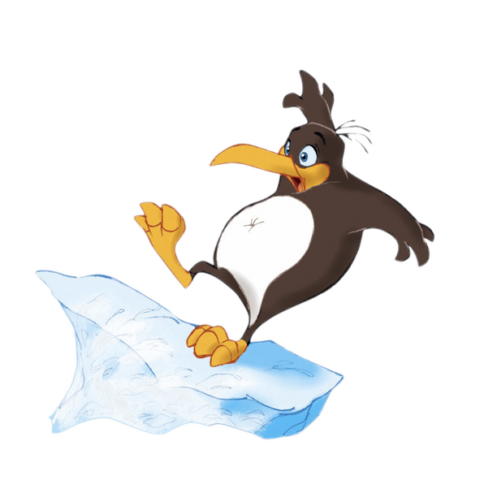 Big children's swimming pool with a knight's castle in the pool
Rainbow slide, waterfall, water play area, color water lighting
Paddling area, 25 cm deep
Friendly atmosphere thanks to colorful wall paintings
Family wellness area: children's sauna (swimsuits required) and children's steam bath
with moderate temperatures
Beds and heat benches to relax on
DELICIOUS TREATS FOR OUR LITTLE MONKEYS
Kids' Meals at Hotel Zauchensee Zentral
With all those adventures you will be enjoying at our hotel, at some point your tummy will begin to rumble. First thing in the morning, in fact, you are already in for a real treat thanks to our gigantic breakfast buffet: sweet croissants, yoghurt with whole-grain cereal, crunchy breakfast cereals, ham, sausage and cheese, fresh-pressed fruit juices,… – man, does it taste GOOD! With breakfast squared away, you will be fully energized for a day on the pistes of Zauchensee and games in the snow. Our kitchen team will spoil you in the evening with so many tasty things: Choose from our colorful, fresh dishes one of your personal favorites, such as spaghetti, fish sticks and sweet desserts. Our friendly staff love kids and will do what they can to cater to your every wish.