HOSPITALITY FROM THE HEART AT Hotel Zauchensee Zentral
The Walchhofer Family & Employees
Spend the most beautiful and most valuable days of the year here with us at 4-star Hotel Zauchensee Zentral. For as long as we can remember, we have grown up with a love for our home region and the mountains, enthusiasm for sports and a natural sincerity in how we interact with people. Enjoy days in Zauchensee without a care in the world: ultimate comfort and charming hospitality accompany you throughout your reenergizing winter vacation. We give our absolute best in order to make your stay as pleasant and relaxing as possible. Our likeable employees at the reception, in the restaurant and in the kitchen strive, through their boundless dedication and heartfelt sincerity, to offer you a wonderful stay. Michael Walchhofer and his wife Barbara have been your hosts at Hotel Zauchensee Zentral since 2000. The 4-star hotel is located in a wonderful setting in the idyllic World Cup town of Zauchensee and invites you to spend a marvelous winter getaway or ski holiday in Salzburger Land.
Sincerely, Barbara & Michael Walchhofer with the children
Your hosts & the team
at Hotel Zauchensee Zentral
HOW IT ALL DEVELOPED …
From hill-farming area to World Cup venue in Salzburger Land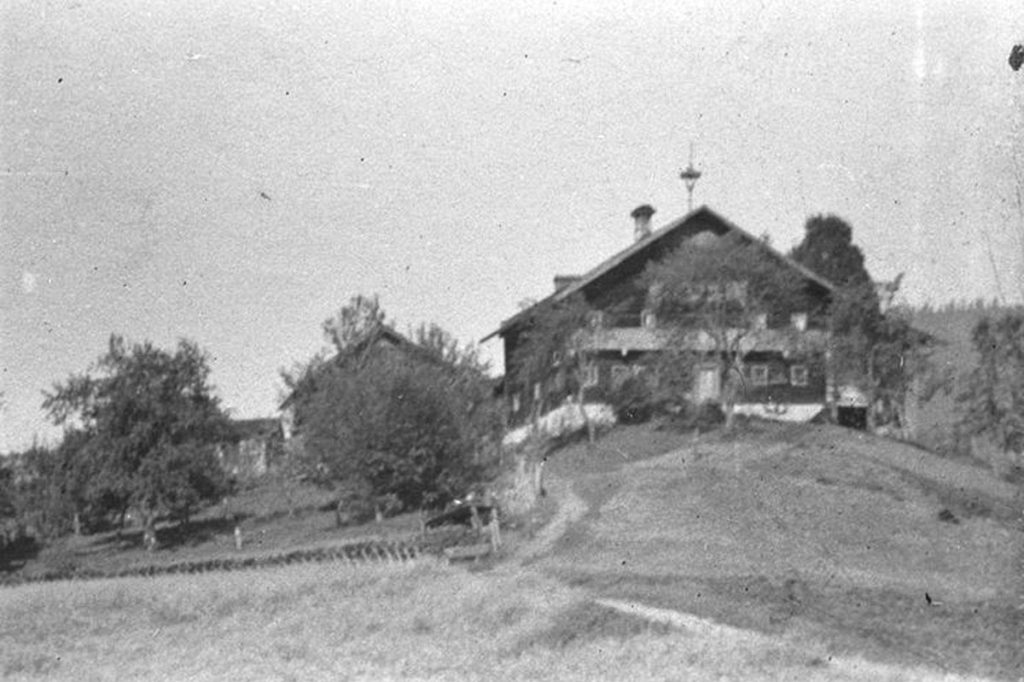 THE HOME FARM OF THE Walchhofer FAMILY AT THE ENTRANCE TO Zauchtal NEAR Altenmarkt
The Vorderkuchelberg Gut in Altenmarkt at the turn of the last century, in the typical style of a Salzburger Pongau farmhouse (wooden building with bell tower). Life on the farm was definitely not easy, though it was fulfilling and diverse. Summer here on the mountain was especially nice. The animals were driven to the alpine grazing areas near Zauchensee, which is the site of today's 4-star Hotel Zauchensee Zentral.